With over 50+ years of combined food industry experience, we provide our clients with financing, logistics, documentation and food safety solutions. We can also offer co-packing opprtunities.
Specializing in frozen fruits, vegetables and juices, we can supply any demand — from value-added products in the retail space to bulk packed products in the industrial space.
All items are available in conventional and organic formats.
Agriculture meets the power of technology to bring you the finest quality frozen fruits and vegetables.
Food Safety and Quality Compliance Team
Ensuring the safety and quality of our products is at the core of our values. We have a dedicated team of professionals relentlessly monitoring, assessing, and updating our food safety and quality compliance procedures. They stay at the forefront of global standards for food safety and adapt to meet the requirements of the most stringent international marketplaces and specifications. It's through their steadfast efforts that we maintain our unwavering commitment to providing the highest quality products.
Dedicated Operations & Logistics Team
Our operations and logistics team form the backbone of our company. Their commitment to precision and timely delivery is unmatched. They work relentlessly, around the clock, to ensure that our customers' requirements are met and surpassed. Their expertise, dedication, and competitive spirit have made us a reliable partner to our clients worldwide.
We understand that today's global and socio-economic environment is challenging. That's where our sales team shines, taking on these challenges with unyielding energy and forward-thinking strategies. Their robust network of industry contacts and unflappable resolve empower them to devise solutions that not only meet the current market demands but also anticipate future trends. They are our beacon, guiding us confidently through the dynamic landscape of the industry.
Our financial team is our safeguard, ensuring the financial robustness of our operations. Adhering to the best industry practices of risk assessment, they offer credit opportunities while safeguarding our company's financial health. They are not just number crunchers; they're strategic advisors, a dedicated group of professionals who understand the market dynamics and economic trends, helping us navigate financial decisions with ease.
At the helm of our operations, we have a team of experienced executives who bring decades of deep-seated knowledge and understanding of the frozen fruits and vegetables industry. Their leadership has fostered a culture of innovation and uncompromising quality, instilling our entire team with a strong sense of purpose and responsibility. This has been our cornerstone in building a resilient company, enabling us to withstand the ebbs and flows of the global marketplace.
Paul Gibis
Vice-President
Sabrina Theriault
Controller
Nick Tristram
Sales Manager
Jennifer Anwar
Operations Manager
Mark Cesari
Account Manager
Robin Quax
Account Manager
Hugo Torres
Account Manager
Jaida Leheta
Account Manager
Igor Levitan
Account Manager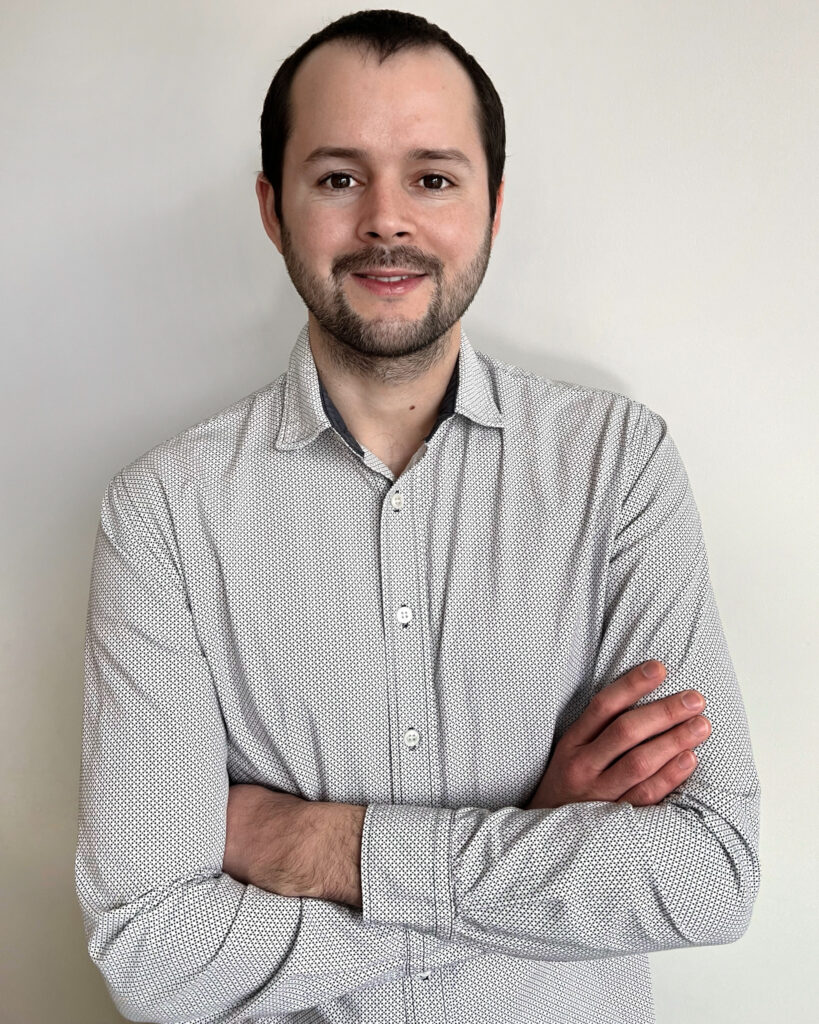 Gonzalo Rouillon
Account Manager
Yadira Morales
Customer Service Coordinator
Katrine Millette
Food Safety Manager
Gurpreet Kaur
Documentation Coordinator
Melinda Epps
Logistics Coordinator
Chi-Kwun Chung
Logistics Coordinator
Lorenza Maldonado
Logistics Coordinator
Mathias Rosemberg
Logistics Coordinator
Nicolas Cuillerier
Senior Accountant
Jimmy Larocque
Accounting Clerk
Brandon McVicar
Network Administrator